Nobel Prize for Peace – 2015
Nobel Prize for Peace – 2015
Date: October 10, 2015
Angela Merkel John Kerry Nobel committee
Tunisian national dialogue quartet wins 2015 Nobel peace prize
A disparate coalition of Tunisian unionists, employers, lawyers and human rights activists has won the 2015 Nobel peace prize for helping to prevent the Jasmine revolution from descending into chaos like the uprisings in other Arab spring countries.
The Tunisian national dialogue quartet was given the award by the Norwegian Nobel committee, beating an array of high-powered nominees including Angela Merkel, the pope, the US secretary of state, John Kerry, and his Iranian counterpart, Mohammad Javad Zarif.
Tunisian National Dialogue Quartet was formed in 2013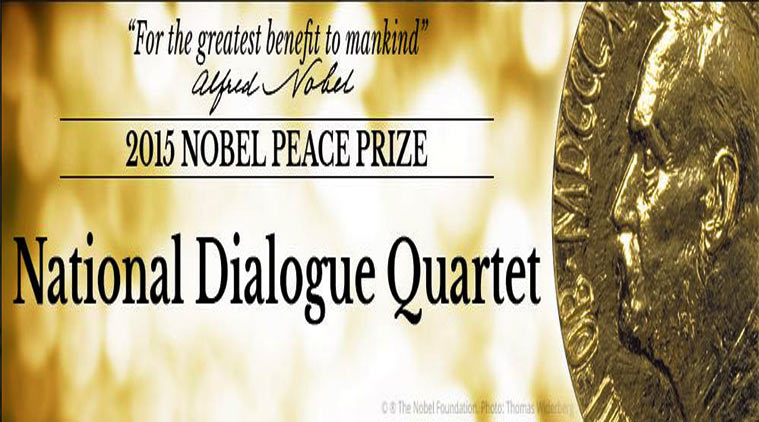 The National Dialogue Quartet comprises the following organizations in Tunisian civil society:
The Tunisian General Labour Union
The Tunisian Confederation of Industry, Trade and Handicrafts
The Tunisian Human Rights League
The Tunisian Order of Lawyers
These four organisations represents the working life,welfare,principle of the rule of law of human rights in the Tunisian Society.Based on this ,the quarter performed its role as a mediator and main factor to advance peaceful democratic development in Tunisia.This helps the Quartet to win the award.