PM Modi's Visit to Seychelles
PM Modi's Visit to Seychelles
Date: March 11, 2015
Seychelles India Indian Ocean
India, Seychelles Ink 4 Agreements During PM Modi's Visit
Prime Minister visited Seychelles as part of three-nation tour for strategic partnership with island countiers of Seychelles, Maldives and Sri Lanka. India and the Indian Ocean island of Seychelles strengthened their ties as Prime Minister Narendra Modi arrived here, the first by an Indian prime minister in 34 years (lastly Indira gandhi visited) that saw the inking of four pacts, including one on boosting maritime security.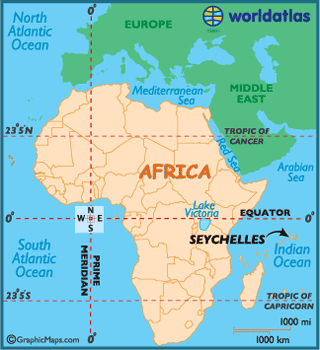 Both nations inked four agreements-
cooperation in hydrography,
renewable energy,
infrastructure development and
sale of navigation charts and electronic navigational charts.
Both nations also agreed to set up joint working group to promote ocean based economy i.e. on Blue Economy. In this regard, India committed to provide all help to Seychelles. Prime Minister Narendra Modi also announced free visa on arrival (VoA) and free visas for three months facility to the citizens of Seychelles.