Man Booker Prize 2015: Marlon James wins for A Brief History of Seven Killings
Man Booker Prize 2015: Marlon James wins for A Brief History of Seven Killings
Date: October 15, 2015
Jamaica UK Nigeria
Marlon James has become the first Jamaican writer to win the Man Booker prize, taking the award for an epic, uncompromising novel not for the faint of heart. It brims with shocking gang violence, swearing, graphic sex, drug crime but also, said the judges, a lot of laughs.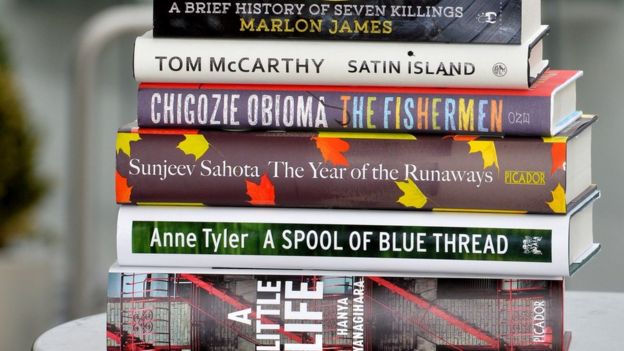 Man Booker 2015 shortlist
This year's Man Booker shortlist featured two authors from the UK, two from the US and one each from Jamaica and Nigeria.
The six novels on this year's Man Booker short list
Marlon James (Jamaica), A Brief History of Seven Killings
Tom McCarthy (UK), Satin Island
Chigozie Obioma (Nigeria), The Fishermen
Sunjeev Sahota (UK), The Year of the Runaways
Anne Tyler (US), A Spool of Blue Thread
Hanya Yanagihara (US), A Little Life