Greece Debt Crisis
Greece Debt Crisis
Date: June 29, 2015
Greece India sovereign debt
Greece debt crisis casts its shadow on world markets
Worsening Greece debt crisis cast its shadow on world markets as the benchmark BSE Sensex tanked over 535 points and the NSE Nifty slid below the 8,300 mark in opening trade today on across-the-board selling by participants.
Greek banks and the stock exchange will be shut on Monday after creditors refused to extend the country's bailout and savers queued to withdraw cash, taking Athens' standoff with the European Union and the International Monetary Fund to a dangerous new level.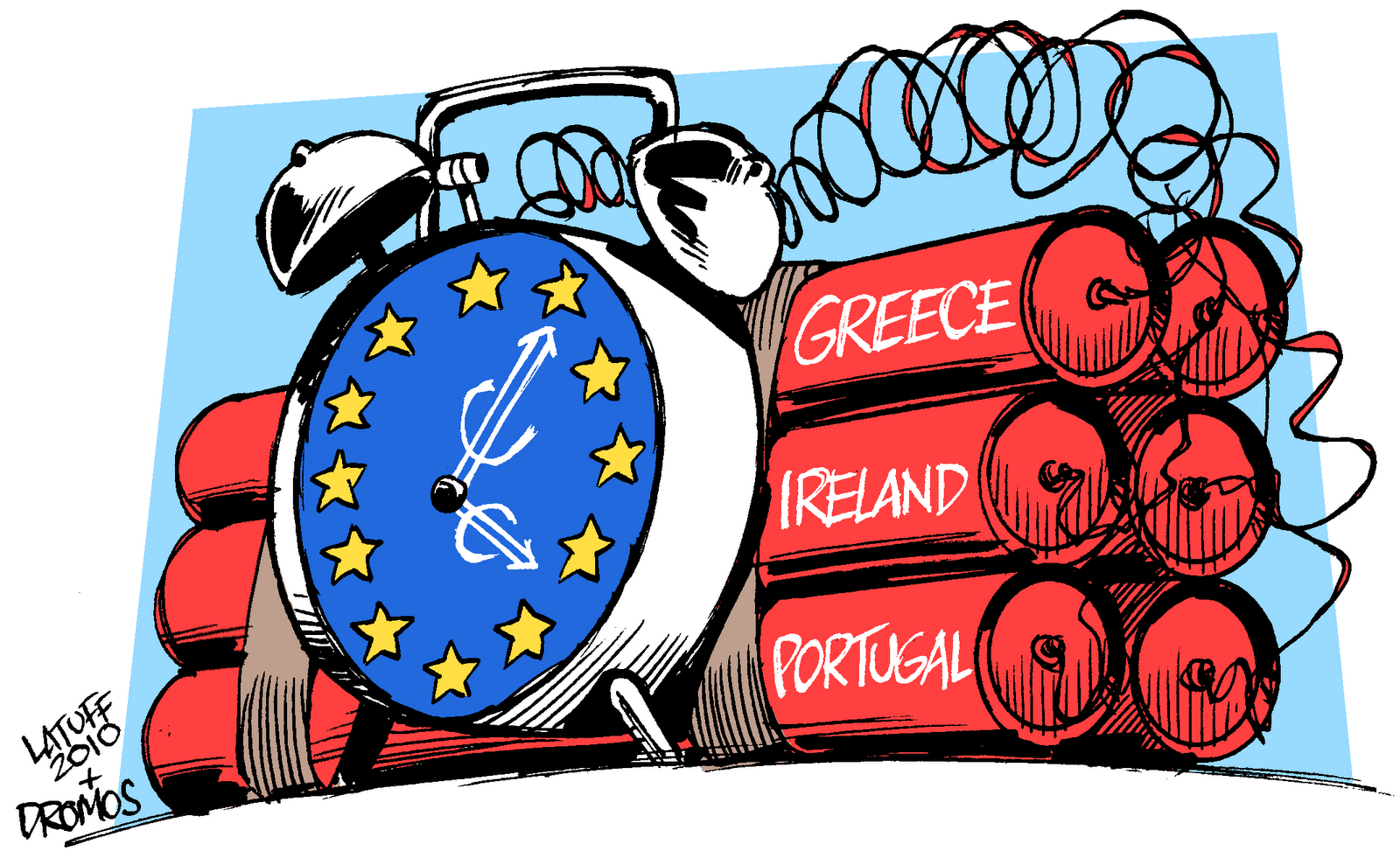 Greece's banks, kept afloat by emergency funding from the European Central Bank, are on the front line as Athens moves towards defaulting on a euro 1.6 billion payment due to the International Monetary Fund.
The ECB had made it difficult for the banks to open on Monday because it decided to freeze the level of funding support it gives the banking system, rather than increasing it to cover a rise in withdrawals from worried depositors.
Effect on World-
At the end of March 2015, Greece owes nearly Euro 312 bn of debt to various organizations. Nearly 41% of this is owed to ESFS. Another Euro 21 bn (about 7% of total) is owed to the IMF. To ECB, Greece owes around Euro 20 bn (about 6% of total).
Loans from other Euro member nations make another 17-18% of total. All in all Greece owes a sizeable chunk of money to Euro zone countries with Germany and France nominally having the largest exposures to the debt.
Greek default and in turn its exit could lead to a contagion effect. This in turn could result in a collapse of the financial system in Eurozone given the huge amounts owed to the Euro zone members and a possible dominoes effect in other economies particularly that of Spain and Italy, which are considerably larger than Greece and would cause greater harm to the GDP of the zone.
A possible default and exit would result in a need to write off the quantum of deb that Greece defaults on which in turn would put the lending economies of which France and Germany are the largest lenders. This in turn could reverse any sign or hope of recovery of Euro zone. And this would hurt the exports to the zone from other countries thereby hurting overall economic growth.
As far as India is concerned, any sharp selloff in the global markets would certainly extend to our markets as well. However we are relatively in a sweet spot as compared to the other countries.