World Bank initiated "Climate Change Action Plan", to mobilise $25 bn in pvt financing
World Bank initiated "Climate Change Action Plan", to mobilise $25 bn in pvt financing
Date: April 09, 2016
International Finance Corporation (IFC) US
The World Bank has unveiled an ambitious Climate Change Action Plan (CCP) to accelerate efforts to tackle climate change over the next five years i.e. by 2020. It seeks to help developing countries to deliver their targets set in the national climate plans submitted for the historic climate agreement reached at COP21 in Paris in December 2015.
The Climate Change Action Plan, released by the Washington-based lender on Thursday, is designed to help countries meet their Paris COP 21 pledges and manage increasing climate impacts, Xinhua news agency reported.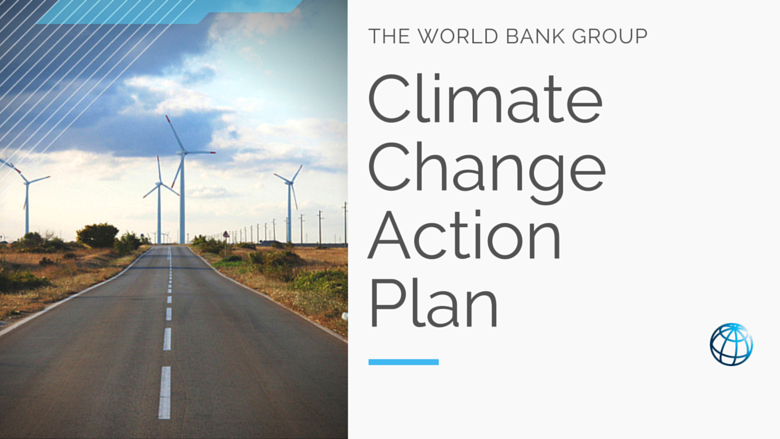 Under the plan, the World Bank will quadruple funding for climate-resilient transport, integrate climate into urban planning through the Global Platform for Sustainable Cities, and boost assistance for sustainable forest and fisheries management.
According to the World Bank, climate change threatens to drive 100 million more people into poverty in the next 15 years. The Action Plan mainly seeks to help developing countries make major transitions to increase sources of renewable energy, develop green transport systems, decrease high-carbon energy sources and build sustainable, livable cities for growing urban populations.
Financing regarding this plan
International Finance Corporation (IFC), a member of the World Bank Group is expanding its climate investments from the current USD 2.2 billion a year to USD 3.5 billion a year with an addition of USD 13 billion by 2020.
World Bank – It also proposed to mobilize USD 25 billion in commercial financing for clean energy throughout the following five years.