Geography
Geography
Date: March 01, 2015
ARCTIC OCEAN Pacific ocean yokohama to Rotterdam oil and gas reserves
Q– DESCRIBE IN DETAIL THE GEOSTRATEGIC SIGNIFICANCE OF ARCTIC REGION? OPENING UP OF NORTHERN SEA ROUTE WILL DIMINISH THE SIGNIFICANCE OF SUEZ CANAL IN GLOBAL MARITIME TRADE" – CRITICALLY EXAMINE [ 200 WORDS]
Arctic region is the Polar region located at the Northern-most part of the Earth COUNTRIES LOCATED IN THE ARCTIC REGION [ locate in the map] Arctic-The Arctic consists of the Arctic Ocean and parts of Canada, Russia, Denmark (Greenland), Norway, the United States (Alaska), Sweden, Finland, and Iceland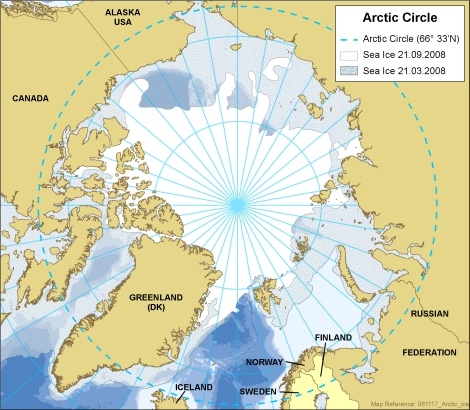 ARCTIC COUNCIL-The Arctic Council is a high-level intergovernmental forum that addresses issues faced by the Arctic governments and the indigenous people of the Arctic.
It has eight member countries: Canada, Denmark, Finland, Iceland, Norway, Russia, Sweden, and the United States.
GEOSTRATEGIC SIGNIFICANCE OF ARCTIC REGION- Due to recently developed Arctic ozone hole, arctic ice is melting much faster. Arctic region [ Or ocean] connects world's two most important oceans ie Pacific ocean and Atlantic ocean Arctic ocean is mostly bordered by developed nations
GEOECONOMIC SIGNIFICANCE OF ARCTIC OCEAN- Under arctic ice, there is a significant amount of Rare Earth mineral deposition [ according to recent findings]. It will change the Geoeconomic map of the world. Because presently China controls 97% of rare earth minerals. Generally Rare earths are considered as Strategic minerals. Arctic region has vast amount of hydrocarbon reserves. Arctic ice is melting faster. Once ice melting is over, it will change Black gold [ petroleum] map of the world. The importance of Arab countries in the Geoeconomics will come down. It will alter the travelling map of the world. Now most of the shipping takes place via suez canal. Once melting of arctic ice is over, Northern passage will become an important route for the ships.
Arctic region has 40% of current oil and gas reserves.
GEOPOLITICAL SIGNIFICANCE OF ARCTIC OCEAN
Russia lost its super power status in 1990s when USSR disintegrated into many nations. but now it has a great opportunity to regain its lost superpower status, because it controls most of the arctic region. Because it is stretching East – West direction. [ Russia has largest no of time zones –9 previously 11]
NORTHERN SEA ROUTE
This route is the shortest route that connects Europe and the Asian-Pacific region, which are two large markets, and it is much shorter than the traditional southern ones [ suez and panama canals]
It will connect Atlantic ocean with Pacific ocean.
NORTHWEST PASSAGE
It links yokohama to Rotterdam à 40% less distance Route bypasses busiest suez canal bVery deep and large canal large ships can travel faster compared to suez canal so if northern sea route becomes operational, it will reduce the importance of suez canal in international maritime trade.
why recently in news
As Arctic ice melts away, opening the way for greater oil development and mining, the White House outlined a plan on Thursday to promote safety and security in the region by building ports, improving forecasts of sea ice, and developing shipping rules.
With warmer temperatures leaving Arctic sea passages open for longer periods of the year, billions of barrels of oil could be tapped beyond what is already being produced in the region. A loss of seasonal ice could also allow greater exploitation of precious minerals considered abundant in the Arctic.
The US Navy is nearing completion of a new Arctic "road map" that lays out its approach to future engagements in the region, given increasingly open waterways.